I have some exciting projects launching in 2019, so this page will be filling up very soon!
In the meantime, here are two projects to which I contributed in 2018.
Struggling to find healthy meals for you or your family? Finding it a challenge to keep the food budget low? Wanting to reduce food waste? Needing some new recipe ideas to get out of a rut?
The Healthy Meal Planning Bundle has everything you need! Over 1000 recipes, 30 meal plans, and several ebooks and courses on the subject of meal planning and healthy eating to help you make things run smoother in the kitchen – whether you're new to this, or have been doing it for years.
Buy it here for $47 (around £37).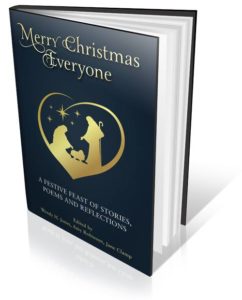 This beautiful anthology of Christmas reflections was produced by the Association of Christian Writers, and features a piece by me, as well as some names you may recognise from the Christian writing world!